The Family Practice Services Committee (FPSC) works on behalf of doctors to strengthen full-service family practice and patient care in BC.
It is one of four joint collaborative committees that represent a partnership of the government of BC and Doctors of BC.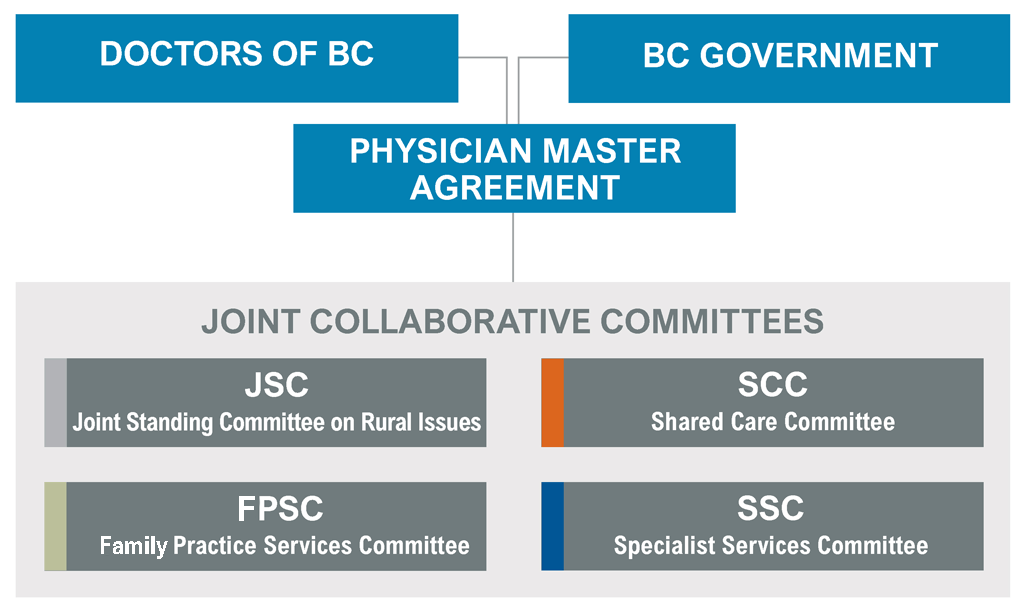 ---
Strategic Vision
Enable access to quality primary health care that effectively meets the needs of patients and populations in BC, using the patient medical home (PMH) as the foundation for care delivery within a broader, integrated system of primary and community care.
The PMH represents the ideal team-based family practice, and is the foundation of Primary Care Networks (PCN). PCNs include PMHs, health authorities, First Nations, and community delivered primary care services, all working together to deliver improved patient-centred care.
Mission
Strengthen longitudinal family practice as the foundation of an integrated system of care.
---
FPSC supports doctors to take leadership and influence the delivery of primary care in BC by:
enriching doctor and patient experiences,
empowering doctors to enhance patient care, and
contributing to a sustainable health care system.
FPSC has representation from doctors, Ministry of Health, Doctors of BC, BC Family Doctors (formerly the Society of General Practitioners of BC), and health authorities.
About FPSC
A partnership of the Government of BC and Doctors of BC.